If you encounter a 404 error on the Search Result page, worry not. You can resolve this issue by adjusting the permalink settings. Simply go to the Admin Dashboard > Settings > Permalinks, and you can switch from the Plain or other options permalink setting to Post name.
To see an example of where to make this change, please refer to the given below screenshot.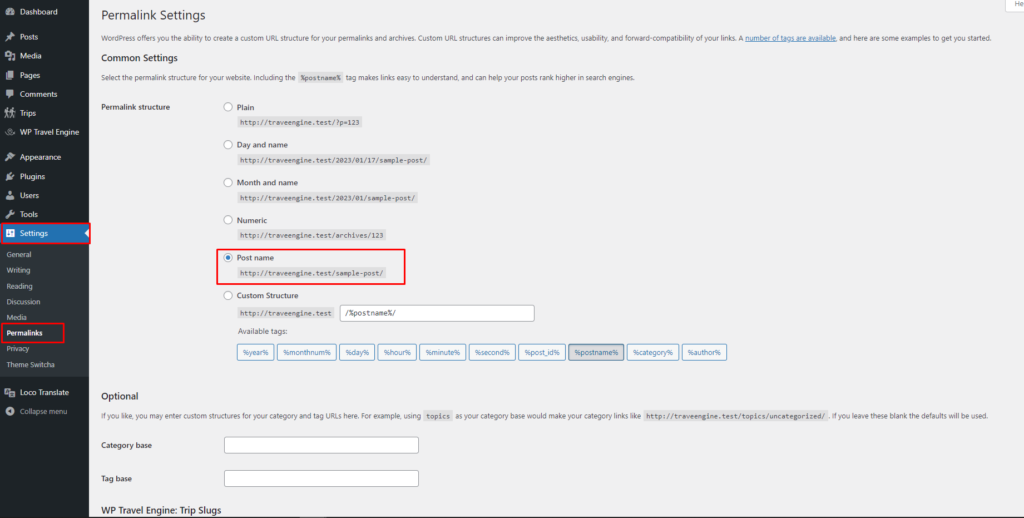 Note: If you have already selected a Post name under a Permalink structure, then please once click a Save Changes button and verify the issue.