You can create a New Trip tab via Dashboard > WP Travel Engine > Settings > General > Trip Tab. You will get an option to add a Tab Label, and icon, enable/disable the tab, and delete the tab.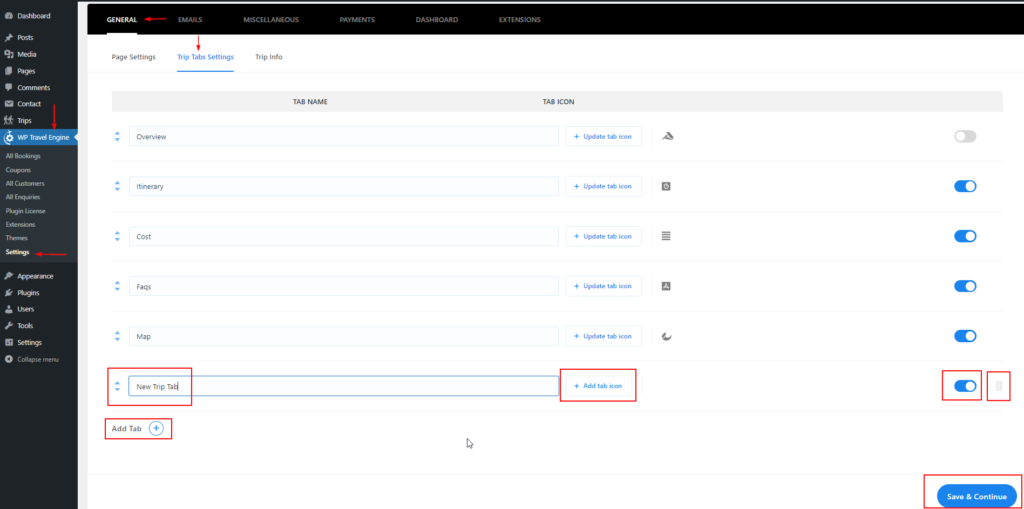 Note: You are not able to delete the default trip tabs.
Now, you can see this newly created trip tab while editing the trip. So, you can add your own content on the Tab Content.