Notification Bar Setting #
You can display a Notification Bar on your website header using the Travel Monster Pro plugin. The Notification Bar feature comes in handy for highlighting or promoting a discount or a campaign or any important message on your website.
You can access the Notification Bar settings via Dashboard > Appearance > Customize > General Settings > General > Notification Bar.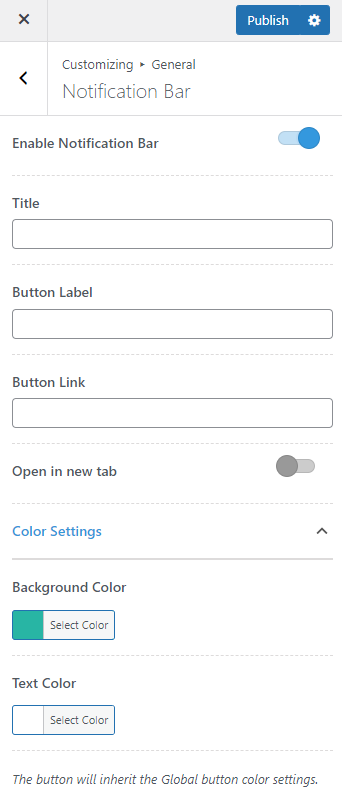 The following are the available settings to add a Notification Bar using the Travel Monster Pro plugin.
Enable Notification Bar: You need to enable this option to display the Notification Bar on the website header.
Title: Enter the message you want to convey through the Notification Bar inside the Title field.
Button Label: Enter the label for the button you want to add inside the Notification Bar.
Button Link: Enter the URL for the button.
Open in new tab: Enable this option to open the link for the button added in new tab.
Background Color: Select a background color for the Notification Bar.
Text Color: Select a color for the notification title text.