The Travel Monster Pro plugin provides the option to Hide the Author Link and WordPress Link present on the existing default Footer copyright information.
Using illegit ways to hide links on your website can affect your SEO. Therefore, this feature of the Travel Monster Pro plugin comes in handy if you are searching for ways to hide these links in the footer copyright information.
You can access these setting via Dashboard > Appearance > Customize > General Settings > Footer Settings > Bottom Footer.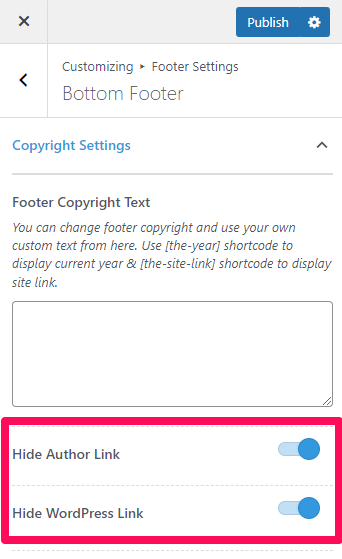 Hide Author Link: Enable this option to hide the Author link.

Hide WordPress Link: Enable this option to hide the WordPress link.